If you forget your password for your Inspect Point backend web application, follow the steps below to reset your password.
On your sign in page, click the link titled 'I forgot my password'.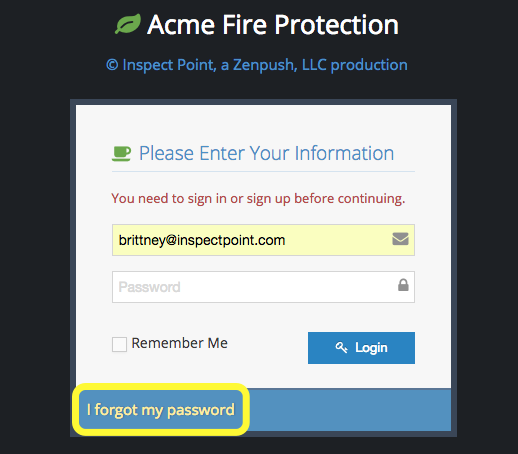 Fill in your email address (the one used to sign up for your Inspect Point web application), and click 'Send me!' 
You will see the following message appear.
Follow the instructions in your email to reset your password.
You will receive a similar email to the one below.
Click the 'Change my password' link.

You will be taken to this screen.
Enter your new password and click 'Change'.
A green success bar will appear indicating you've successfully changed your password and are now signed in to Inspect Point.
Need help? Contact our Support Team at support@inspectpoint.com or submit a support ticket through the "Submit a request" link above.