From the Building Listing screen, choose the building you wish to edit.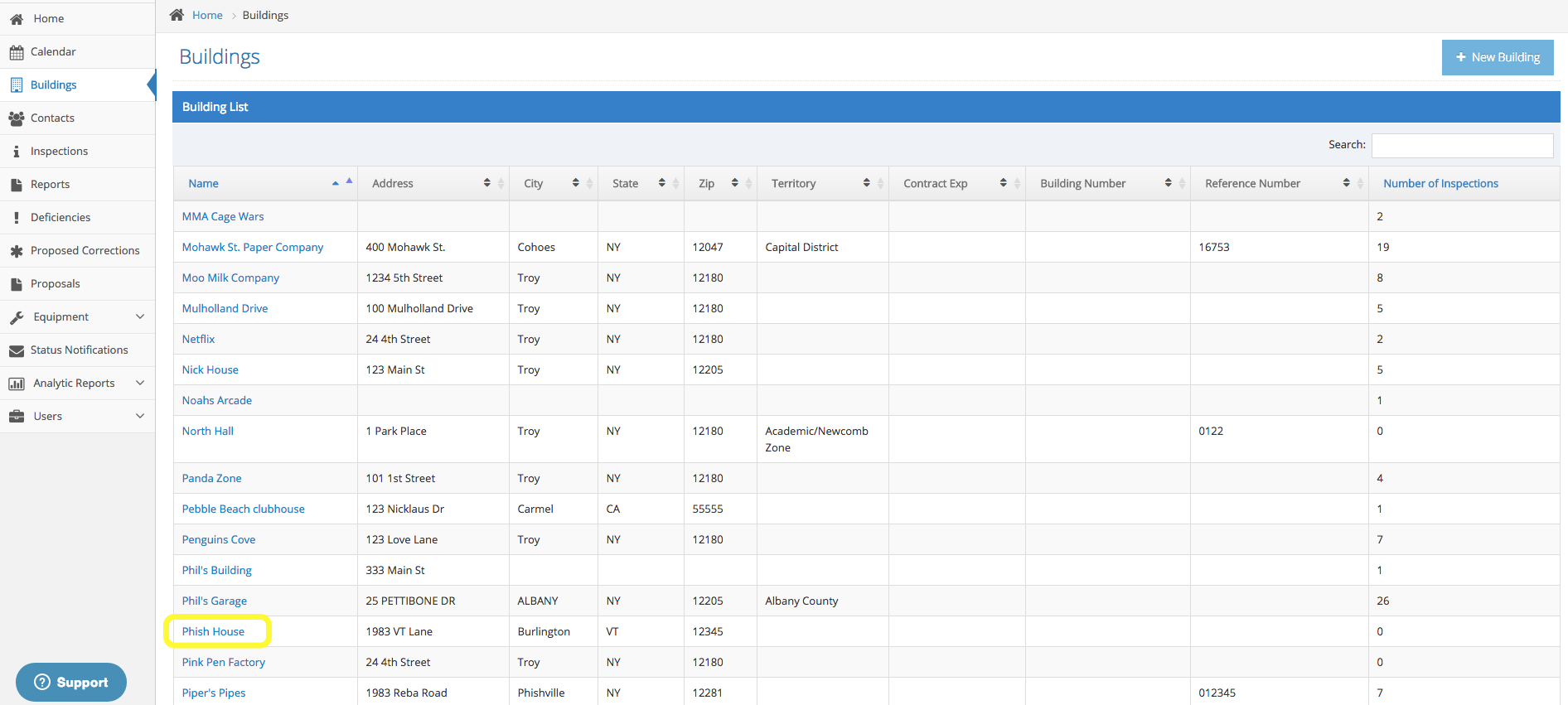 Click Edit Building in the upper right corner on the Building Detail screen
Enter, or remove, building information, systems, assets, alarm systems, PFE groups, etc. 
Click Save when you are done
>>>Repeat this process for each building you'd like to edit/update
Need help? Contact our Support Team at support@inspectpoint.com or submit a support ticket through the "Submit a request" link above.